How We Are Compensated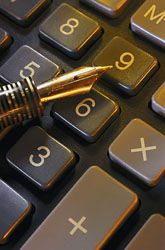 Design:
Following a free initial consultation one-hour session, we will quote a flat design fee. The design fee is based upon the level of detail the plan requires. It covers all costs including mailing, copying, phone consultations, and as many client meetings as required. There are no surprises. Our clients know up front what it will cost to build their plan.
Implementation:
We may earn direct commissions or override commissions on some or all of the investment and insurance products we use to fund the plan. These commissions are used to offset the design costs and are helpful in keeping the design fee to a minimum. Areas where we earn commissions are fully disclosed. This process has worked effectively for over 30 years with no complaints!
Management:
There is never a charge for annual reviews, and family meetings. If  the plan requires the administration of a trust such as a charitable remainder trust, or irrevocable life insurance trust, we will present a fee schedule for trust administration. It is always the clients choice whether or not to use our service, an outside administrator, or do it on their own.